Financial Education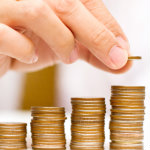 "Sound financial planning and responsibility are essential to our families and our economy." — President Barack Obama
We believe this core message from President Obama. City National Bank does everything in our ability to empower everyone in our community with the tools to succeed financially.
Knowledge is one of those tools. City National Bank invites you to visit www.banku.com.
This invaluable resource provides financial ABCs covering the basics as well as in-depth insight on how to plan for the future.